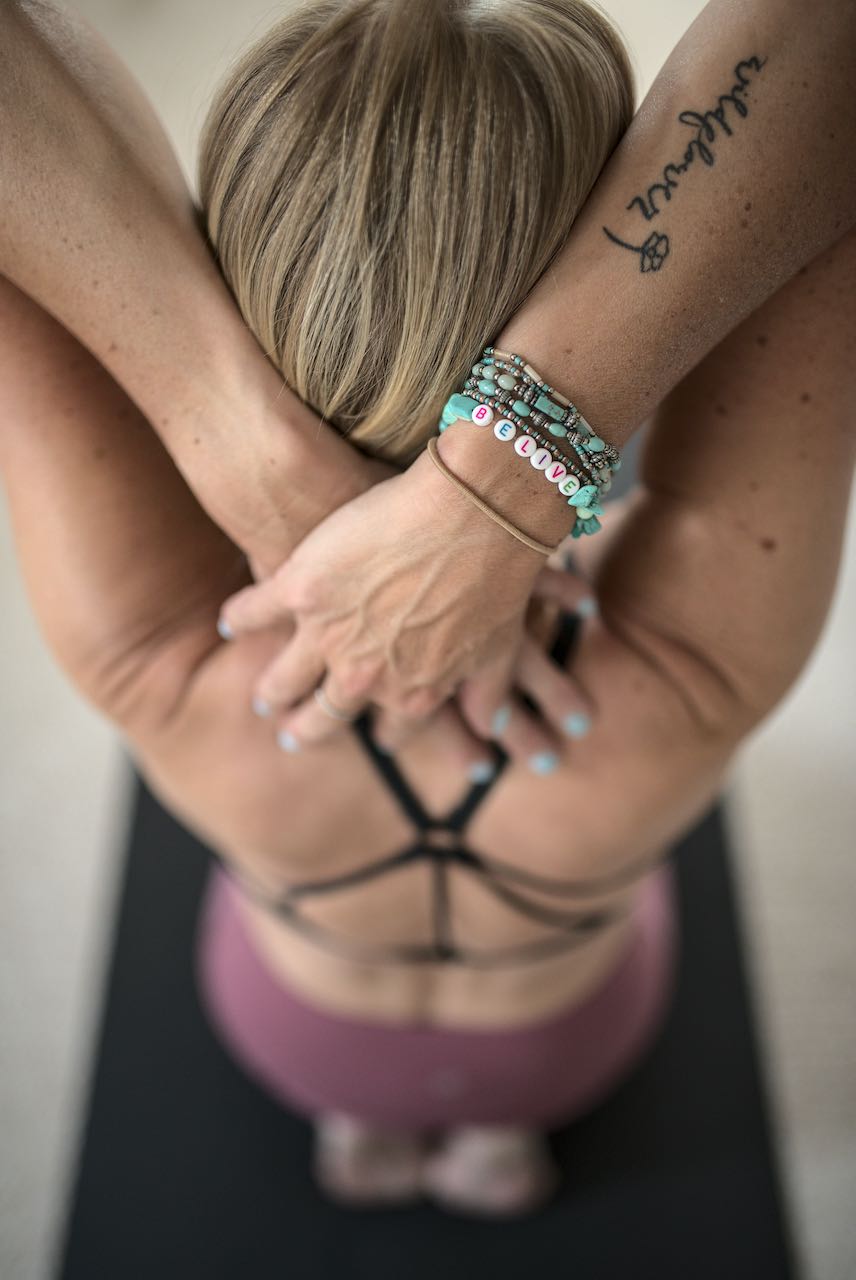 Donna Phelan
Yoga Teacher & creator of Breath Body Mind.
About
Hi, I'm Donna your yoga teacher. Welcome to Breath Body Mind.
Sharing yoga for me, is a journey of self discovery, it's an invitation to bring awareness into what's truly present in our bodies and being, without any expectation or judgement of ourselves.
I encourage my students to a place where they can pay attention, not only to how the body moves, but how it feels. I love to weave a thread of philosophy through my classes, as I believe yoga has the power to help you connect deeper to yourself, others and all that you do.
No matter if you join me for a fiery vinyasa flow or a soft, gentle yin class, I hope you find the space and balance that supports you as you step off the mat, helping you become the best possible version of yourself.
I look forward to holding space, breathing, learning and laughing together.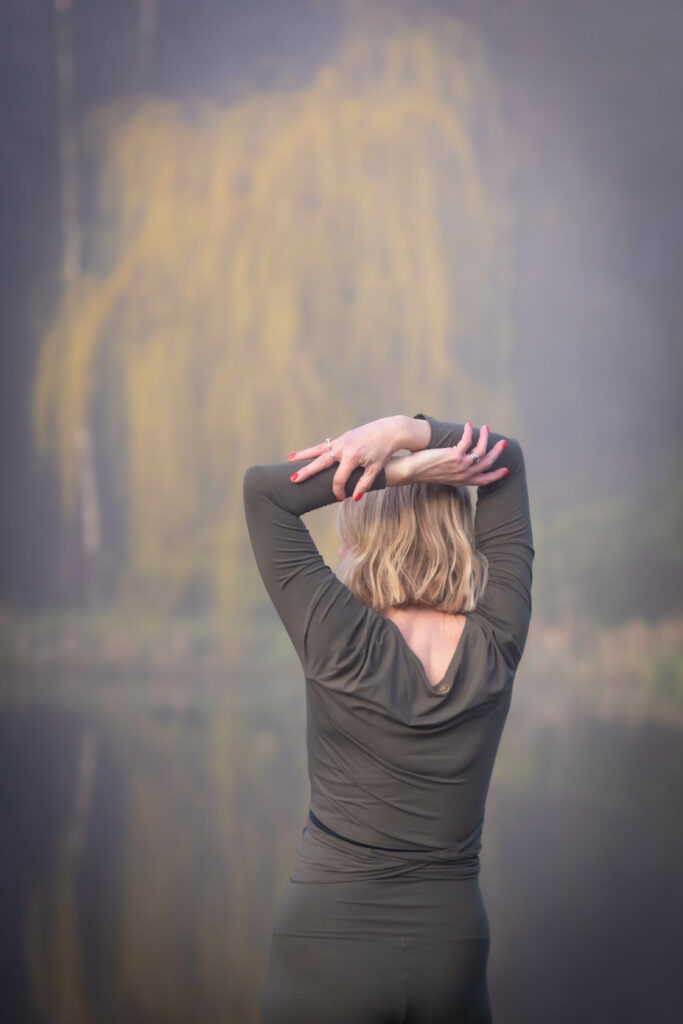 Remember it doesn't matter how deep into a posture you go, what does matter is who you are when you get there.
---
I often get asked, do I need to be flexible to practice yoga? The truth is you don't do yoga, you become yoga. The practice of yoga allows you the chance to find a place of peace and clarity, thats already within you.
Qualifications & Study

Yoga Alliance Profile – Vist Site
500 hour senior yoga practitioner, Yoga Alliance accredited (E-RYT)
200 hour Yoga Alliance accredited (RYS)
60 hour Yin
30 hour restorative
15 hour functional anatomy
30 hour Mandala
Current Teaching Schedule
Local studio community classes – book in here
Eden Hot Yoga
Stone Leisure Centre
Moddershall Oaks, MADE Wellness Centre
Rise Yoga Lichfield
Local business lunchtime yoga classes
Workshops for community students
Workshops for business and universities
Yoga retreat teacher
My Journey
I started practising yoga around 20 years ago, a way to escape from the pressures of daily life, stay healthy and unwind.
Yoga soon became a love and passion of mine, taking my practice further and understanding myself more.
After realising how much yoga had supported me in life, I decided to take the next step and began my teacher training in 2015, so I could help others on their yoga journey too.
I qualified as a 200 hour yoga teacher in 2016. Accredited by Yoga Alliance, the most recognised Yoga teacher training body in the UK. Yoga Alliance fosters and supports the high quality, safe, accessible, and equitable teaching of yoga.
After qualification I jumped straight into teaching with a local hot yoga studio in Staffordshire. I still teach here years later.
In 2018 in set up my community classes in Stone, Staffordshire, this has now grown to 3 local community classes.
I wanted to deepen my practice and qualifications as a teacher so I decided to undertake a 60 hour Yin yoga teacher training course.
I've also gone on since to complete a restorative, mandala & yoga nidra training.
In 2020 I undertook my further senior yoga teacher training to 500 hours of experience, enabling me to coach students wishing to become yoga teachers themselves.
It was important for me to understand the impact of practice on the body. I undertook a 15 hour functional anatomy of yoga course with David Keil to ensure my practice and modifications were applied correctly to my students.
The philosophy of yoga is just as important to me as the physical practice. My teaching is influenced with the spiritual and philosophical side of yoga, shared in all my classes. To broaden my understanding I often attend workshops hosted at Bhaktivedanta Manor, a spiritual sanctuary.
I have designed and undertaken workshops for teenagers / young adults to help guide them in their wellbeing.
I also host workshops and weekly lunchtime yoga classes for various local businesses.
For the future, I wish to study and gain my qualification in pregnancy yoga. Yoga was an important part of my own pregnancy and I wish to repay the benefits back.
Some companies I have worked with
Helping improve staff & student wellness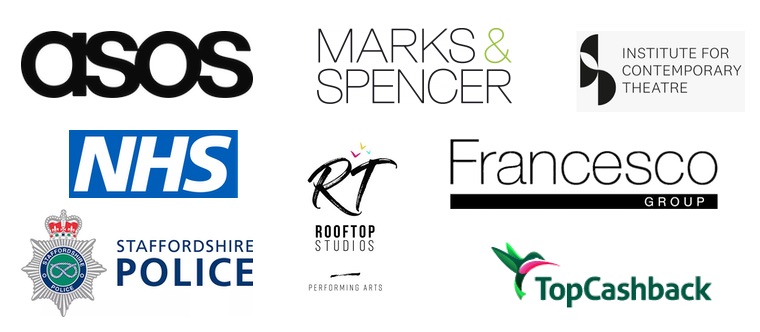 Testimonials
What my students say
Donna really is the most amazing yoga teacher. She has the most lovely wholistic approach to her classes, embracing both the physical and spiritual aspects of yoga. She is mindful of her students and offers careful modifications so each person can access her class, along with a great balance of encouragement to push yourself and to try your best. Not only is she extremely knowledgeable about yoga, she is always learning and is very generous with sharing her findings about yoga and it's historical background. My mind and body benefit hugely from my weekly fix of Donna's class! Highly recommended 🙏🏻
A White
I have been attending Donna's yoga class for around 2years + it's become a permanent fixture in my life.
Donna is an excellent teacher, knowledgeable and passionate about yoga. This is evident throughout her classes. Her enthusiasm is infectious, her compassion heartwarming.
She is particularly mindful of how different we all are in our ability and mobility, tailoring her classes so we all can challenge yourselves, whilst making it clear to listen to our bodies.
There is never a sense of competition, which I love, we are encouraged to go at our own pace. That's why, as Donna would say, its 'Yoga practce' not 'Yoga perfect'
Dianne Langley
How yoga benefits me
Inner Balance
Helps clear my mind
A life journey
Helps me navigate life
Fitness and Health
Keeps me active and balanced
Community
Provides a space for people to find a balance in their own busy lives.