BOOK INTO CLASS
2024 Reflect, Refresh, Reset & Soundbath – Yoga Breakfast Club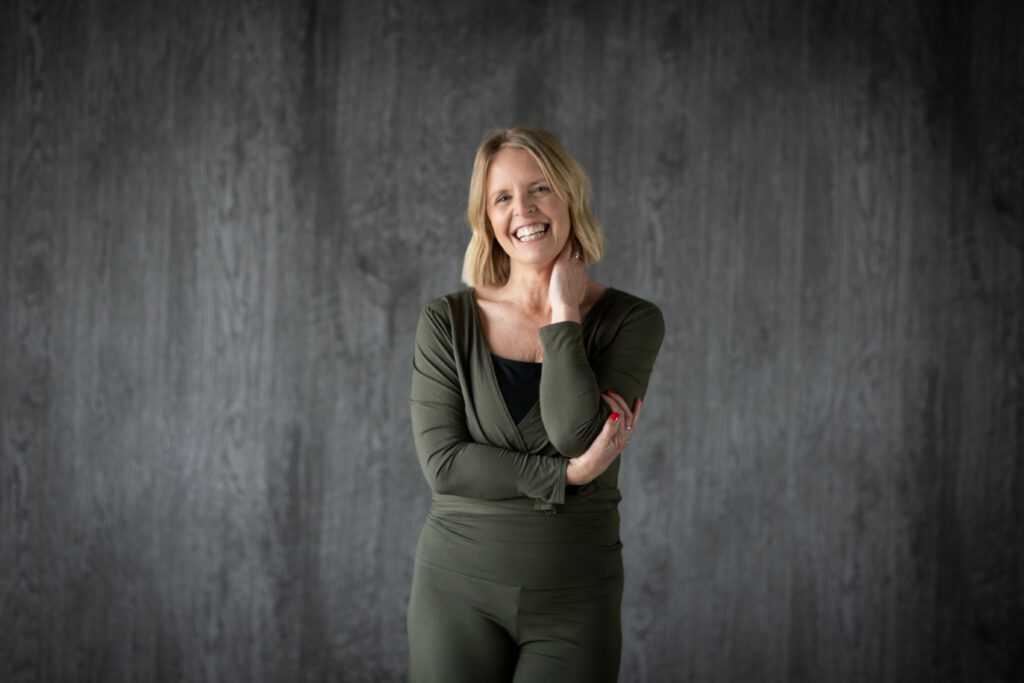 Yoga Class
It's that time of year again…
Take some much needed time out for yourself after the busy festive season to reset and refresh, reflect on the past year, and set your intentions for 2024!
This relaxing yoga, mindfulness & soundbath experience mini retreat is a reset for the mind and body for the new year.
Our focus is on renewal and new beginnings, there will be NO New Year's resolutions. You'll use positive and gentle practices from yoga, mindfulness and breath awareness to explore and seek out what your mind and body need. You'll tune in to find what's going to support you in the new year to support your emotional state and physical being.
We have the wonderful Corrina from Arise Wild joining us for a deeply nourishing Soundbath to leave us positively floating into the year ahead.
All bodies and abilities are welcome. We'll have plenty of time to move and to rest. Come along to free up and relax your body, calm your mind, set your path for 2024 filled with joy and balance.
Nourishing breakfast jars, pastries & herbal teas will be our fuel for the morning.


Saturday 13th January 2024 : 10am-12.00pm
Aston by Stone Village Hall
Aston by Stone Village Hall, Aston-by-Stone, Stone ST15 0BH

13 January 2024

Saturday, 10:00AM to 12:00PM
Class Details
£35.00
2024 Reflect, Refresh, Reset, Soundbath 13 remaining
Book Class
2024 Reflect, Refresh, Reset & Soundbath
Aston by Stone Village Hall
Saturday, 10:00AM to 12:00PM
13 January 2024
About this offering
A perfect way to start your weekend. Join our Yoga breakfast Club for a morning flow to awaken the body and mind, mindful movement to build strength and balance on the mat, (you will need to be able to get up and down from the floor) before ending in reflection meditation (savasana).
After flowing we enjoy our Breakfast Jar, yogurt, berries and homemade gluten free granola, selection of breakfast pastries, with a warming herbal tea.
After our nourishing refreshments we are treated to a heavenly soundbath with Corrina from Arise Wild.
What's included
Hatha Vinyasa Yoga Class
Pranayama (breathwork)
PDF New Year Workbook will be emailed for your own musings & journaling
Soothing meditative Soundbath
Breakfast Jar, pastries and Herbal Teas

What to bring
Yoga Mat and blocks (I have them to borrow if requested)
A bolster (or pillow) and blanket, warm clothes, socks
Pen & journal (notebook)
Anything else that will make you feel more comfortable throughout the morning
Booking & Payment
Investment £35.00
There will be no cash payments at the studio
Payments are made securely via PayPal
Please book into class and pay online in advance using the form on this booking page.
Cancellations & Refunds
Please note, all workshops are non-refundable.
This is due to the cost of materials, preparation and venue hire.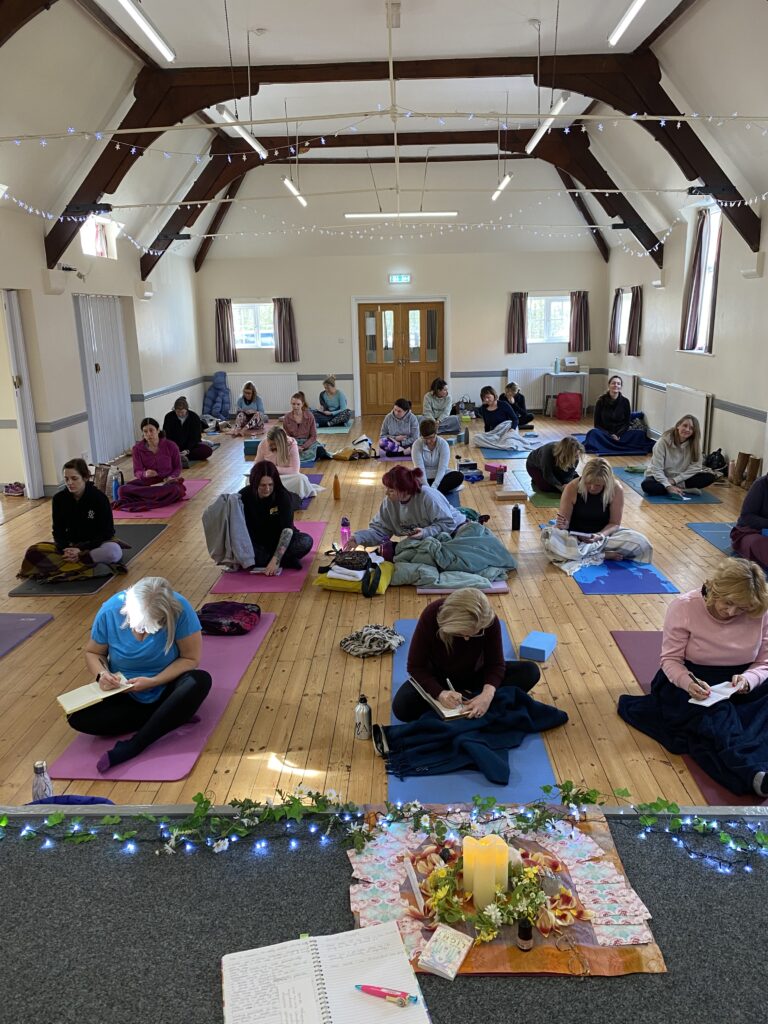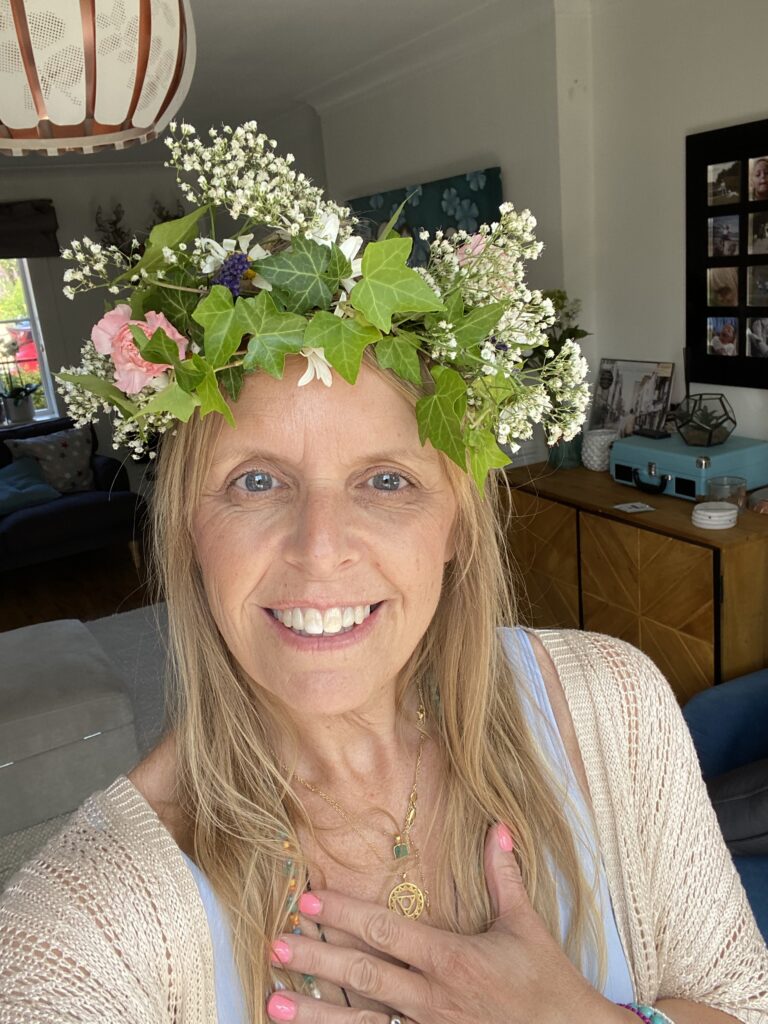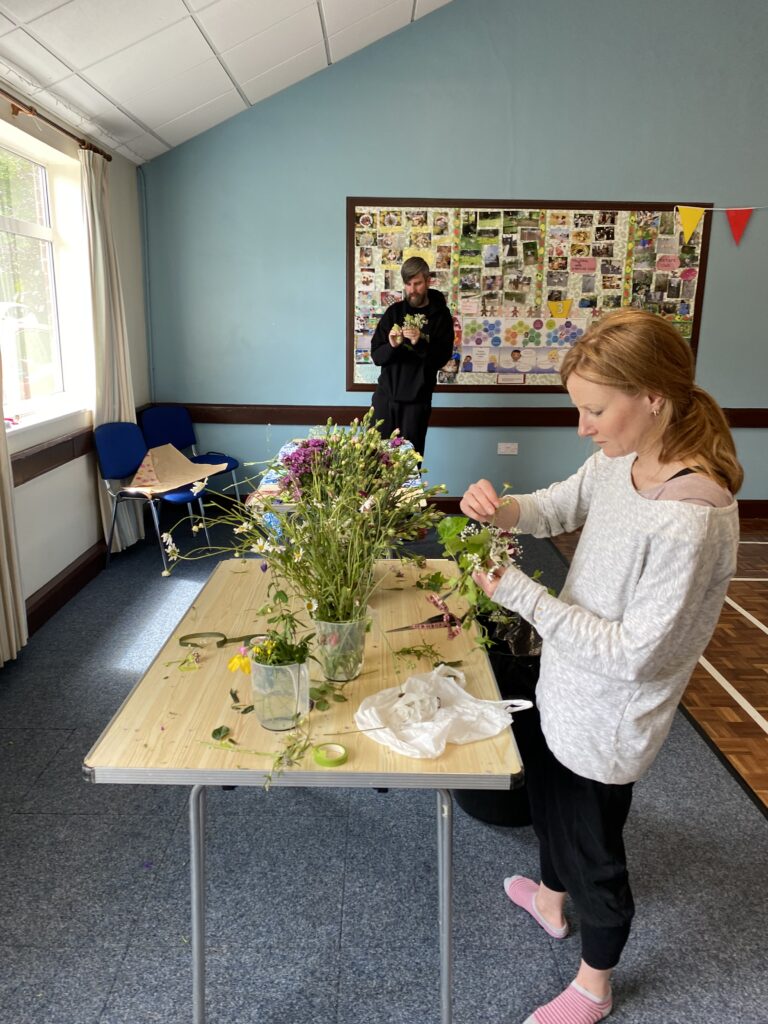 FAQs
How do I book into class?

You can book into class using the form on the page above.
Check the date and time of the class you are booking into
Click "Book Class"
Enter your name, email and phone
Proceed to complete your secure payment with PayPal
You will receive a booking confirmation email once your booking is completed.
What do I need to bring to class?

Just yourself, in some comfy clothes, a yoga mat if you have it and some water.

If you don't have a yoga mat, I have some spares for you to borrow.
What is the cancellation & refund policy?

Please note, all workshops are non-refundable.
This is due to the cost of materials, preparation and venue hire.


I'm new to yoga, is this class suitable?

All our classes are designed to make everyone feel welcome.

All classes are fun movement based classes, meaning we flow with the body through a sequence that is fun and creative. As always in yoga we listen to the body and take it where it needs in that moment. I offer assists and modifications to allow the practice to be enjoyed by everyone. Vinyasa does involve getting up and down off the floor, it is a slightly stronger yoga class than some of my other offerings so please get in touch if you have any questions.


This is my first class with you, anything I should know?

Once you are booked into class and payment has been completed, you will receive a welcome email. This will give some general information on the class and will contain a link to my online medical form, which you will need to complete before attending class.
Can I pay at the studio?

All payment and class booking is now done online, securely via PayPal. This is to speed up entry into class for everyone.
The class says fully booked, how can I attend?

If the class you wish to attend is fully booked, you can request to join the waitlist.

We do recommend booking in advance as our classes do become fully booked quite often.
I have a medical concern, can I still practice yoga?

Please clarify with your doctor you are able to undertake the class. Contact me, I am happy to discuss any modifications we could then make within the class.
What is the minimum age of attendance?
What time should I get to class?

Ideally 5-10 minutes before class. For some of our studio locations, the building won't be open until 10 mins before class.
I have some more questions about this class that aren't covered here
Testimonials
What my students say
Donna really is the most amazing yoga teacher. She has the most lovely wholistic approach to her classes, embracing both the physical and spiritual aspects of yoga. She is mindful of her students and offers careful modifications so each person can access her class, along with a great balance of encouragement to push yourself and to try your best. Not only is she extremely knowledgeable about yoga, she is always learning and is very generous with sharing her findings about yoga and it's historical background. My mind and body benefit hugely from my weekly fix of Donna's class! Highly recommended 🙏🏻
A White
I have been attending Donna's yoga class for around 2years + it's become a permanent fixture in my life.
Donna is an excellent teacher, knowledgeable and passionate about yoga. This is evident throughout her classes. Her enthusiasm is infectious, her compassion heartwarming.
She is particularly mindful of how different we all are in our ability and mobility, tailoring her classes so we all can challenge yourselves, whilst making it clear to listen to our bodies.
There is never a sense of competition, which I love, we are encouraged to go at our own pace. That's why, as Donna would say, its 'Yoga practce' not 'Yoga perfect'
Dianne Langley